The best way to experience Dunalastair is to visit us in person and experience the atmosphere in our schools.
Dunalastair welcomes families aligned with our values and innovative curriculum, Reimagine Learning
After filling in the form on the right to register and choosing one of the sites, a member of our admissions staff will be in touch to provide you with more information about your visit.
School Open Day Dates
Dunalastair Open Day Program
As our Rector John Mackenzie says, "we are aware that getting to know each other is a process". This is the rationale for hosting our Open Day events. Anyone considering Dunalastair as an option for their children's education can come along, discover our modern spaces and innovative curriculum based on developing 21st-century skills.
We look forward to seeing you on Saturday 11 March 2023. Please arrive 15 minutes early for accreditation.
Programa
11:00 hrs: Welcome
11:10 hrs: HeadMistress talk in the Auditorium
11:20 hrs: Guided tour around school facilities
12:00 hrs: Question and answer session
12:30 hrs: Closing
After your visit you will receive an email with relevant information about our admissions process.

Open School (en)
"*" indicates required fields
Dunalastair is a private, bilingual school with three sites in Santiago: Las Condes, Chicureo and Peñalolén. We are known for offering a holistic education through an innovative curriculum for girls and boys between the ages of 3 and 18, with an emphasis on developing 21st-century skills.
The three pillars of Reimagine Learning, Dunalastair's unique curriculum, are: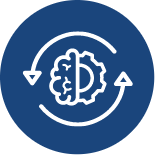 An educational program in constant innovation
Academic excellence in the development of 21st century skills with an emphasis on arts and sport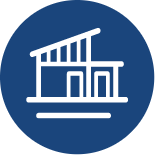 Modern learning areas that foster collaboration and creativity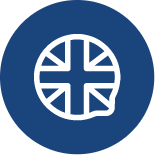 English fluency, native language proficiency and digital language immersion
Reimagine Learning spans three stages:
We are part of the international network of Cognita Global schools.
"I really like Dunalastair's curriculum. The knowledge of learning through research and projects makes Josefina, my daughter, always very interested in research. This can be seen in everyday life, she is always very keen to know more and never satisfied with a simple explanation. Besides, as they use technology at school, she is very autonomous in searching for information and finding answers to her own questions. Working with peers makes our children aware of teamwork. All the proposed activities such plays and musicals are not only wonderful on the artistic side, but also tools to educate all-round children. I hope Reimagine Learning lasts long, as it was the reason why I chose Dunalastair and I am extremely satisfied with the proposal. I can see how my daughter is becoming a thoughtful person, which reflects both academically and in her life outside of school. I believe that the girl she is today, to a great extent, is thanks to what Dunalastair has given her".


María José Castro, Parent 2022